butterballgurl Sissy Exposure
As you know I truly enjoy exposing sissys to the world. I feel the world needs to know ALL the truths about sissys. My latest sissy exposure is butterballgurl. My followers on Twitter have already seen some of her photos but I have acquired some new ones. These new photos reflect what an obese sissy she is with her huge belly and fat ass!
This is one of those sissys that has truly earned her name of butterballgurl! Look at this belly!
Or should I call it a fat apron?
Could this sissy get any fatter? butterballgurl has already gained 50 lbs! Now weighing in at 250 lbs!
Like a good sissy butterballgurl has her tiny clitty locked in chastity! No use for it as it measures a mere 1.5 inches
I would consider her the perfect candidate for castration and becoming a eunuch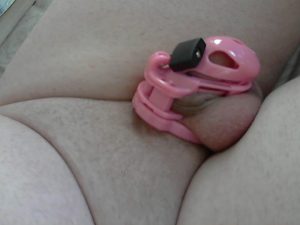 Dressed in stockings and a baby doll however it can't hide her massive belly!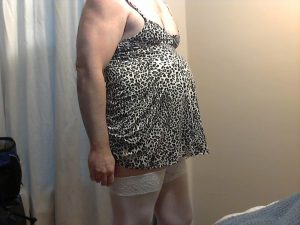 July 5th was National Bikini Day ~ I don't think butterballgurl will be asked to pose for any calendars!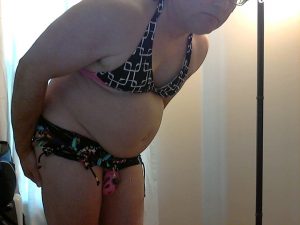 This sissy slut keeps getting fatter and fatter! No doubt she is well on her way to being obese!
Look at her enormous belly!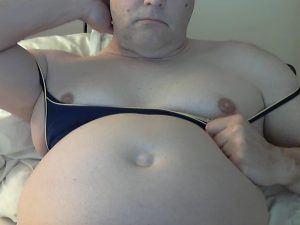 Are you a sissy who needs to be exposed like butterballgurl?